If You Have Any Issues Processing An Order Or Uploading Document Photos Etc
How To Become A Number Plate Supplier
How to become a number plate supplier, becoming a registered number plate supplier based on DVLA guidelines. The Register of Number Plate Suppliers (RNPS) team will process applications to ensure DVLA standards are being met preventing number plate suppliers for making number plates illegally.
Every company that wants to manufacture, sell or supply number plates to the public must be registered as an authorised supplier with the Driver Vehicle Licensing Agency (DVLA).
This is a UK legal obligation for all companies to be registered and you cannot trade as a number plate supplier without this process being completed. Businesses with multiple branches must register each and every location that will be involved in the production of car number plates.
There is an admin charge of £40 to register each location.
All successful applicants will be sent a letter of acknowledgement from the DVLA confirming acceptance.
How To Register To Be A Number Plate Supplier
To register online you can use the DVLA application online process, click here to apply.
You can also download a V940 form and post your application to the address below:
The Register of Number Plate Suppliers
DVLA
Swansea
SA99 1DB
The legislation states that number plate suppliers must keep a record of the name, address and entitlement for all number plates being sold.
Customers have to provide at least one document from each of the categories below to enable you to keep records and verify details to be accurate and correct before manufacturing a number plate.
| | |
| --- | --- |
| Documents to confirm identity | Documents to confirm entitlement to the registration number |
| | |
| A driving licence, with or without a photo (whether or not it was issued in the United Kingdom) | Registration certificate (V5C) |
| A bill from an electricity, gas or water supplier, a landline phone bill, a council tax bill or rates bill in Northern Ireland (issued within the last six months) | The New keeper slip (green slip) |
| A bank or building society statement (issued within the last six months) | A certificate of entitlement (V750) |
| A passport (whether or not it was issued in the United Kingdom) | A retention document (V778) |
| A national identity card issued by the government of a state or of a territory (other than the United Kingdom) | Reminder to get vehicle tax or make a SORN (V11) |
| A debit card or credit card (issued by a bank or building society) | A temporary registration certificate (V379) |
| A police warrant card | A 'number plate authorisation certificate' (V948 or eV948) or a 'trailer number plate authorisation certificate' (eV948/2) with a DVLA stamp |
| An armed forces identity card | A letter of authorisation from a lease or hire company, including a fleet operator. The letter must quote the document reference number from the V5C |
| | Record of the insurer's name, reference and policy numbers (for repairs approved by an insurance company) |
| | A PDF of the vehicle details from the View Vehicle Record (VVR) service from a lease or hire company, including fleet operators, which must quote the V5C document reference number when the original V5C has been suppressed |
| | A trailer registration certificate (VTRC). |
All records must be kept for a minimum of 3 years and be in line with GDPR processes..
Non-compliant Number Plates
It is already an offence for motorists to display non-compliant number plates on their vehicles. From 1 November 2008 it became an offence to supply number plates that do not keep to the Road Vehicles (Display of Registration Marks) Regulations 2001 and the British Standard. It is also an offence to display trailer registration plates that do not comply with the Trailer Registration Regulations 2018. These offences apply throughout the UK and you could be fined up to £2,500, suspended from the register for up to five years, or both.
The offence only applies to plates with a vehicle registration number issued by DVLA. It does not apply to plates without a registration number. For example, it will still be possible for car dealers to make plates showing the model of a car for use on a car in a showroom. These plates are not number plates in law and are outside the scope of the offence. It will be illegal to supply plates with the registration number mis-spaced to look like a name of an individual, using non-standard font or colour, or with a slogan or message printed on them.
Information about how vehicle and trailer registration numbers should be displayed is given in the leaflets 'Vehicle registration numbers and number plates' (INF104) and 'Trailer registration numbers and number plates' (INF291). Both are available from www.gov.uk/displaying-number-plates.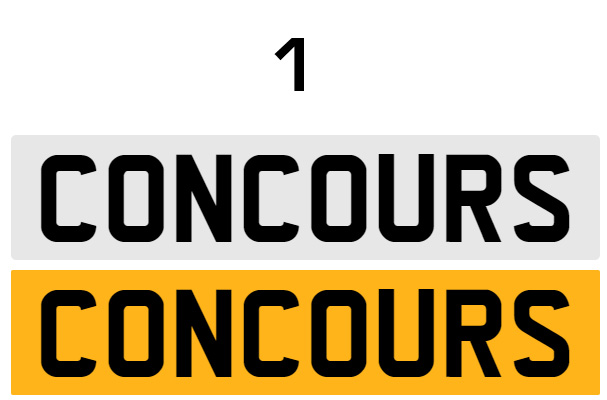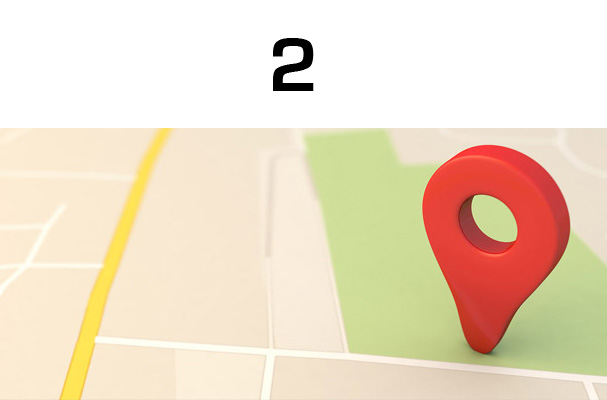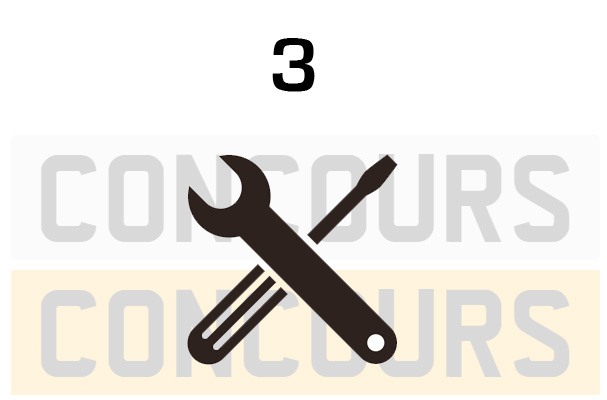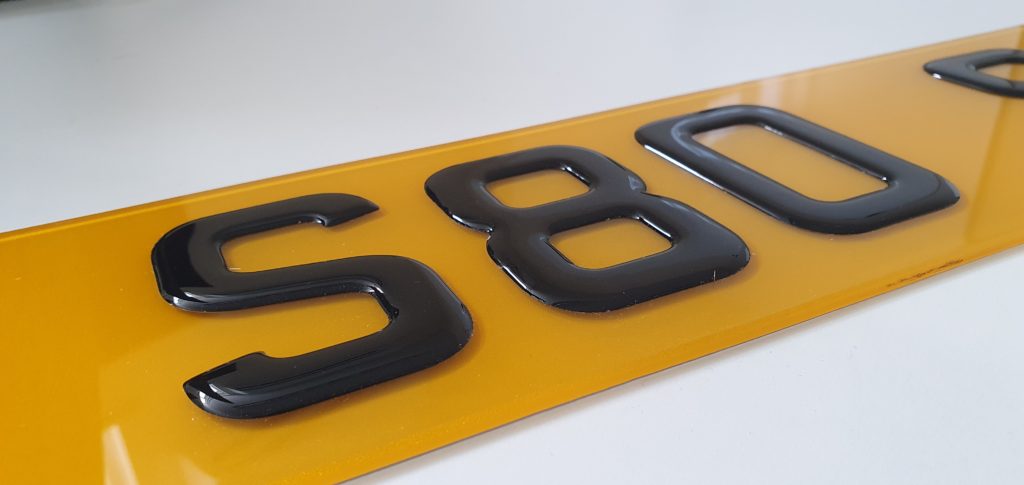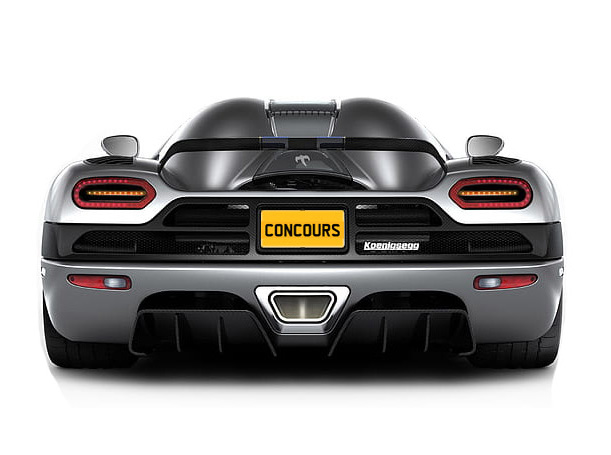 Please note: Concours plates will require the physical original documentary evidence to confirm identity and entitlement to the number plates before we can process a number plate order.
We DO NOT sell vehicle registrations. You have to already own the vehicle license registration number with paperwork.
To order we ask that provide a copy of a V5 Vehicle Registration Document and Driving Licence and you can process and order. We will then manufacture in advance the plates ready for collection where you must show the original documents.
We will not supply any number plate that does not conform to the legal format i.e. mis-spaced to look like a name of an individual, using non-standard fonts or colours. We do not allow a slogan or message to be printed anywhere on the number plate.