If You Have Any Issues Processing An Order Or Uploading Document Photos Etc
Number plates (also known as licence plates) must show your registration number correctly. You cannot rearrange letters or numbers, or alter them so that they're hard to read.
You could be fined up to £1,000 and your vehicle will fail its MOT test if you drive with incorrectly displayed number plates.
The current vehicle registration number format was introduced in 2001. It consists of:
2 letters (these refer to the region in the country where your vehicle was first registered)
2 numbers (these tell you when it was issued)
3 letters chosen at random
You can get theft-resistant number plates - these make it harder for someone to remove them from your vehicle quickly and reuse them. Ask your local car dealer or registered number plate supplier for more information.
Rules for number plates
The number plates on your vehicle must:
be made from a reflective material
display black characters on a white background (front plate)
display black characters on a yellow background (rear plate)
not have a background pattern
Characters on a number plate can be 3D.
If you ride a motorbike or motor tricycle
Motorcycles and motor tricycles registered on or after 1 September 2001 must only display a number plate at the rear of the vehicle.
If you ride a motorbike or motor tricycle registered before 1 September 2001 you can also display a number plate at the front, but you do not have to.
Motorcycle and motor tricycle number plate numbers should be on 2 lines.
Towing a trailer
Your trailer must display the same number plate as the vehicle you're towing it with. If you're towing more than one trailer, the number plate must be fixed to the trailer at the back.
Taking commercial or heavy trailers abroad
If your trailer needs to be registered to go abroad, you need to fix the trailer registration plate to the back, as well as the towing vehicle's number plate.
Fix the trailer registration plate as far away as possible from the towing vehicle's number plate.
If you cannot fix the trailer registration plate on the back of your trailer, fix it to both sides instead. Make sure they're clearly visible.
Letter spacing, size and style
The characters on a number plate need to be a certain height and size.
Read leaflet INF104: vehicle registration numbers and number plates - height and size measurement, for more information.
If you have a trailer, read leaflet INF291: trailer registration numbers and number plates.
Show plates are not intended for road use and it is an offence to use them on UK roads. Show plates can be supplied for the use of hiding the registration or VRM at shows and track days.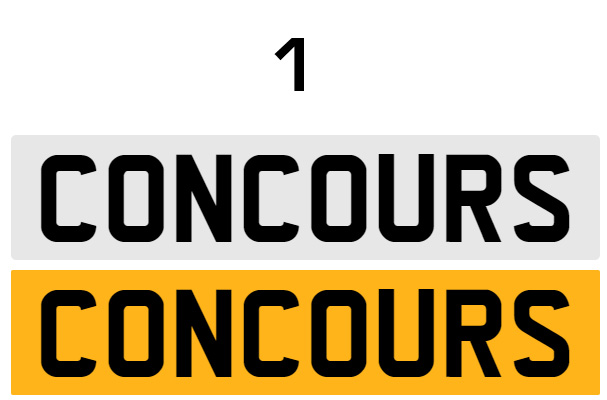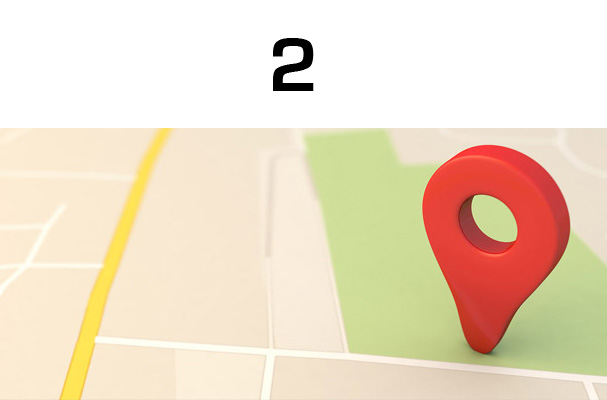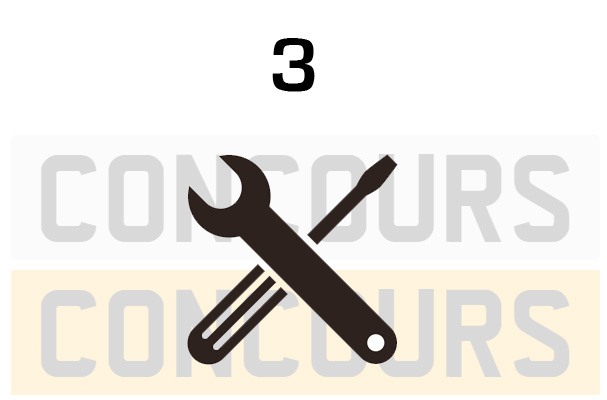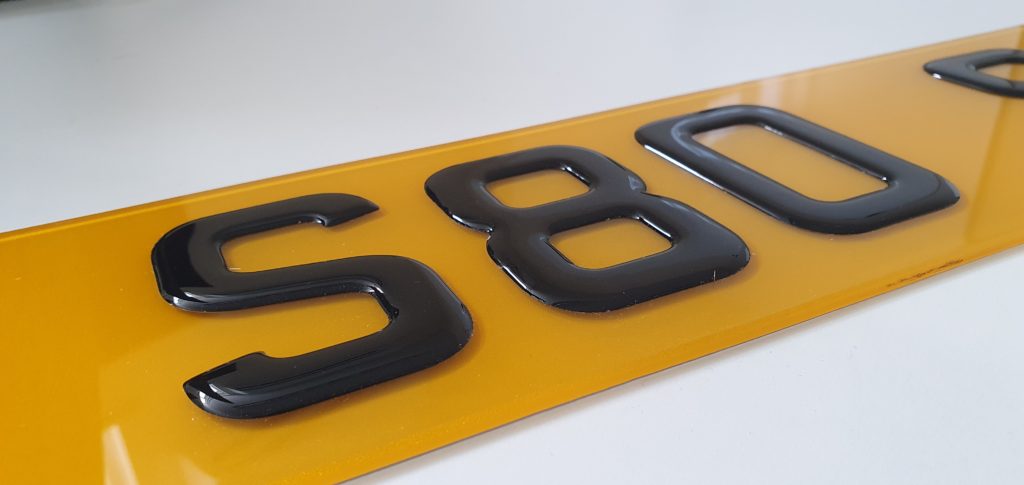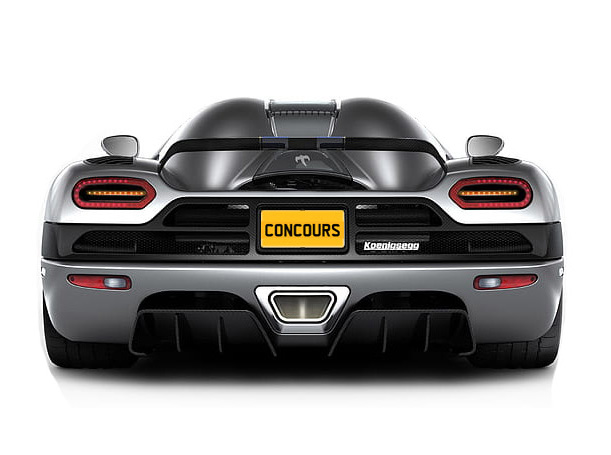 Please note: Concours plates will require the physical original documentary evidence to confirm identity and entitlement to the number plates before we can process a number plate order.
We DO NOT sell vehicle registrations. You have to already own the vehicle license registration number with paperwork.
To order we ask that provide a copy of a V5 Vehicle Registration Document and Driving Licence and you can process and order. We will then manufacture in advance the plates ready for collection where you must show the original documents.
We will not supply any number plate that does not conform to the legal format i.e. mis-spaced to look like a name of an individual, using non-standard fonts or colours. We do not allow a slogan or message to be printed anywhere on the number plate.